K G Sterling
by Lucia
(Lewiston, NY)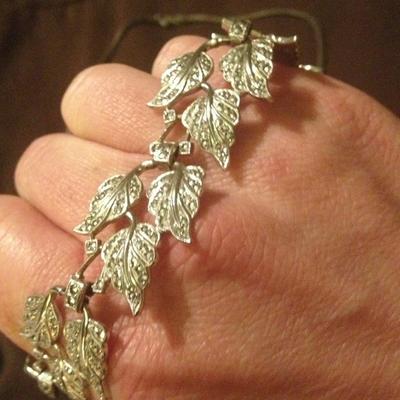 Hi, I have been purchasing gold and silver and I have came across a few interesting pieces. I will just start with this one because I don't want to put a lot in one message. All I know is the marking on the back says Sterling and the initials are K G. Both necklace and bracelet are marked. Hope you can help, it is a little tarnished.


Click here to read or post comments
Return to Vintage or Antique Costume Jewelry Question?.