Swarovski choker - Age?
by Jenny
(Texas)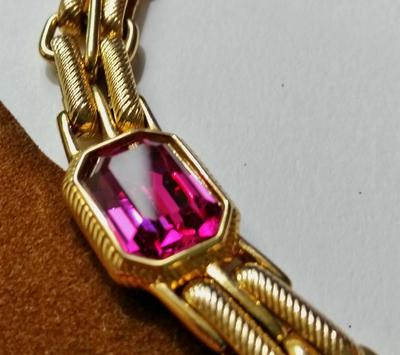 There are 3 Fuscia colored emerald cut crystals on a gold interlocking choker style necklace. The center crystal has the Swarovski swan logo embossed. I'm curious as to the age and value.


Click here to read or post comments
Return to Vintage or Antique Costume Jewelry Question?.