Giant Dubai Natural Pearl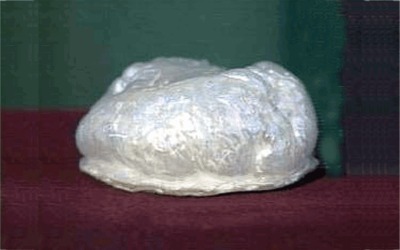 "Either a Beast or a God" - A giant Dubai Natural Pearl, one of the world's largest pearls, goes on the block at Christie's Dubai spring jewellery sale on April 20th 2011. A nostalgic reminder of the Emirate's pearl diving past!
"This part of the world likes things that are unique and rare," said David Warren, head of Christie's Middle East jewellery department.
Pearls are especially unique and important gems to Dubai, as pearl diving was a major source of income a century ago in the port city.
No other place on earth do oysters grow more natural pearls with such high quality and radiance than in the Persian/Arabian Gulf near the strategic - Strait of Hormuz.
One of the most interesting pieces Christie's is offering up for sale this year is a drop-shaped pearl in a silver and grey shade at almost 60 carats! That's one large pearl girls!
The Arco Valley Pearl is another giant pearl contender but as this type of pearl originated in a clam shell and not an oyster the jury is still out as to its authenticity in the world of giant natural pearls. The Giant Dubai Natural Pearl is one of the largest natural saltwater pearlsrecorded to date, mounted as a pendant on a diamond-studded chain necklace. Christie's has estimated it at up to $250,000.
While unrest sweeps through the Arab world, Jeha is confident that the strong sales from last year will continue in 2011.
"Recent sales show that we are performing extremely strong and picking up from where we left off last year," he said. "But of course, things in the Middle East could change very rapidly."
Clients at local auctions have diversified in the last few years. Approximately 70 percent of the clients at the last auction were from the Middle East while 30 percent came from cities such as New York, London and Hong Kong.
"It shows clearly that the market is continuing to internationalise. The interest is deepening and that's important for long-term sustainability" he said. "We want to continue to expand participation in the market."
Antique Jewelry and Pearls helps close the cultural divide, through the language of beautiful Jewelry and Natural Pearls...
Reference: http://www.emirates247.com/news/emirates/christie-s-to-sell-giant-pearl-in-dubai-2011-03-29-1.374584 


Quotation: Aristotle (384-322 B.C.)
Return to the top of Giant Dubai Natural Pearl
Return to Natural Pearls
Return to Antique Jewelry Investor Home Page