Silver clown brooch
by Tatiana
(Orel, Russia)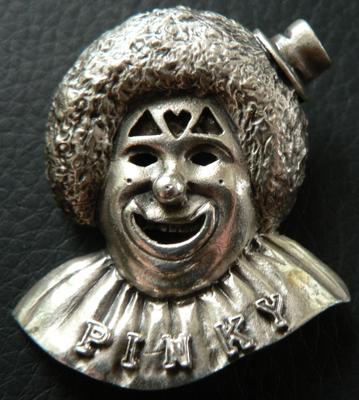 I would be very pleased if you helped me to identify the jewelry company. Hallmark looks like a heart with half of heart on it and with "S" in it. I can't make a sharp photo, but there is a number between eyes and mouth - # 047. Thanks in advance!
Click here to read or post comments
Return to Vintage or Antique Costume Jewelry Question?.