Natural Colored Diamonds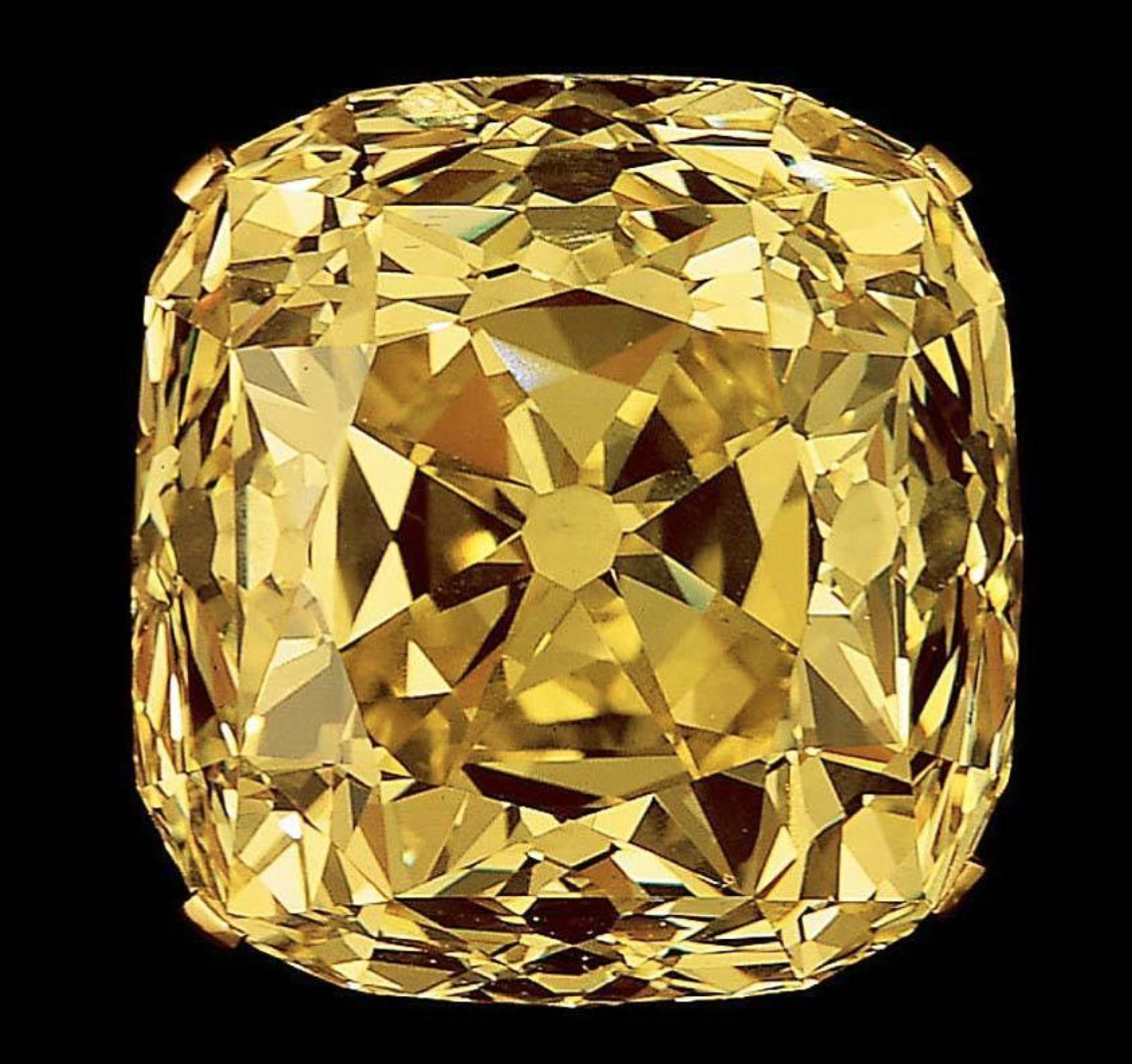 The Allnatt Diamond - One of the most expensive colored diamonds in the world. It is 101.29 carat. Its official color is a fancy vivid yellow.
Colored Diamonds which display  a range of  colors can be classified into the following 5 distinct categories:
1. Natural Colored 
2. Painted Diamonds
3. Foiled Diamonds
4. Treated Diamonds
5. Synthetic Diamonds
This page provides information on diamonds that are naturally colored, meaning, diamonds that have not been colored treated or color enhanced in any way.
For information on organic gems, like Natural Pearls - Click  Here...
Natural Colored Diamonds Info
Facts About Diamonds say, that a natural colored diamond is the only gemstone that combines the brilliance, hardness, and purity of diamond with COLOR. Fancy diamonds should have a body-color strong enough to be attractive not just lightly tinted.
Only 2% of all tinted diamonds qualify as fancy diamonds. Approximately one carat of diamond fancies is produced for every 2,500 carats of mined diamonds.
Yellow diamonds are the most common, then followed by brown, black diamonds and light green. Less common are rose, violet, pink diamonds and blue.
Information about the Hope Blue Diamond can be found Here...
Brown diamonds are mainly used for industrial purposes and are less expensive than colored and colorless diamonds.
The term "black diamonds" is sometimes used to describe the high-quality smoky topaz colored Austrian crystals found in WEISS Costume Jewelry.
Black Diamonds
Black diamonds mainly come in grays, never  true black. Black diamonds have a magnificent sub-metallic luster and some of these coloured diamonds look like black wax. Many opaque black diamonds are  crypto-crystalline and nearly impossible to polish.
Only the table of the stone of these black diamonds are polished and then the diamonds are bezel set. The black color most often results from an abundance of black inclusions. If the reflections however are green under intense transmitted light or reflected light in all likelihood the diamond had been treated.
Black diamonds are not uncommon, though they are not commonly seen in jewelry because of their tremendous resistance to the grinding wheel. Historically, black diamonds have been used in Antique India Jewelry, Pakistan, Iran, Borneo and Portugal, mostly for use in mourning jewelry.
The Largest Black Diamond
The largest black carbonado diamond (not classified as a black diamond in the strict sense) was found in Bahia, Brazil in 1895 and weighed 3,150 carats! This makes this natural black diamond larger than the Cullinan diamond found in 1905 which weighed 3106 carats.
But the most famous of all black diamonds, its history still shrouded in diamond mystery is the strange  Black Orlov Diamond, also known as The Eye of Brahma Diamond. One of the only diamonds that we have researched that has decreased in value over the years. 
The Black Orlov was owned by Charles F. Winson, New York City gem dealer,  who valued it at $150,000.    In 1969, the stone was sold for $300,000. It was resold in 1990 at Sotheby's for $99,000.  On October 11th, 2006, the necklace containing the stone figured as lot #433 in Christie's Magnificent Jewels sale where it bounced back and sold for $352,000.
  Source: Diamonds - Famous, Notable and Unique by GIA, the Gemstone Forecaster, and the Cartier archives.
Return to the top of Colored Diamonds
Return to Antique Jewelry Investor Home Page