Novmeber/December Jewel of the Month 2011
The Elizabeth Taylor Collection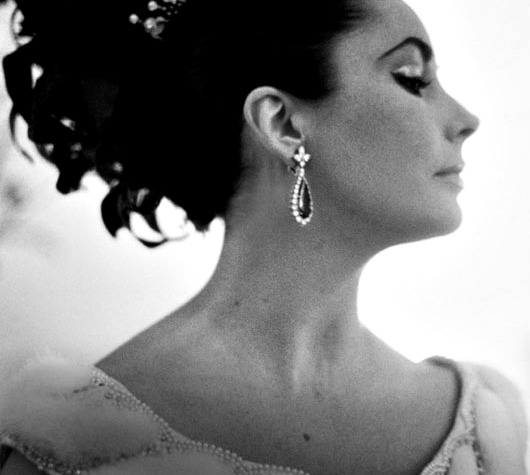 Famous Actress Elizabeth Taylor
Beginning December 13 in New York, Christie's Auction House will sell off the legendary jewelry collection of the late Elizabeth Taylor, one of Hollywood's most famous actresses. The collection is expected to fetch over $30 million. From Christie's Auction House to eBay, there is an intrinsic value attached to just being 'famous'.
A famous celebrity can raise the value of just about anything; from a chest x-ray of Marilyn Monroe, a dirty tissue (sic) of a famous actress Scarlet Johansson, to the Elizabeth Taylor Diamond Ring!
The 33. 19 carat Krupp Diamond, that sold at Sotheby's on May 16th, 1968, for $305,000 to Elizabeth Taylor is mounted in the famed Elizabeth Taylor Diamond Ring and among The Elizabeth Taylor Collection, to be auctioned by Christie's in December. The ring is estimated to reach between 2,500,000 - 3, 500,000.
The Krupp Diamond was also worn as a necklace. Before Elizabeth wore the gem as a necklace, it was at the center of a humorous exchange between Elizabeth and the late Princess Margaret of England. "Is that the famous diamond? But it's so large - how very vulgar!" "Yes," said Elizabeth. "Ain't it great?" Margaret then asked to try on the huge stone. "It doesn't look so vulgar now, does it?" remarked Elizabeth.
For auction details of the Elizabeth Taylor Ring, click Here...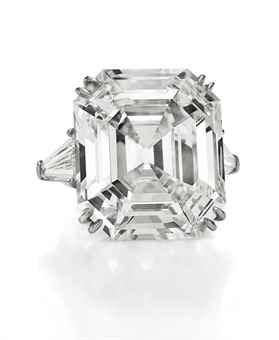 The Elizabeth Taylor Diamond Ring
Read the fascinating story of- the Taylor-Burton Diamond and how Liz got that peachy pear Here ...
The legendary, La Peregrina Pearl, one of the world's most important Natural Pearls in the History of Jewelry is also to be auctioned.
La Peregrina Pearl (Peregrina = Pilgrim) was the quintessence of Elizabeth Taylor's jewelry collection, and I feel, this piece most accurately reflected Elizabeth Taylor's beauty and character, with an internal glow that melted hearts, this pilgrim pearl, like Elizabeth, has an indefinable 'something' about it - a quality that you can't put into words, it's always present, just under the surface, but just-out-of-reach...
A glow radiating from the inside emanates from just beneath the skin of La Peregrina Natural Pearl and captivates all who gaze upon its beauty - like Elizabeth Taylor, a Rare Natural Pearl Beyond Price!
La Peregrina is also among Elizabeth Taylor's Jewelry Collection to be auctioned. Read more about La Peregrina Pearl!
References:
http://famousdiamonds.tripod.com/kruppdiamond.html on the 24th November 2011 
Tania Karas, 'The Value of Fame (in Dollars)' (December 01, 2011) 161, Fast Company, 28.
http://www.internetstones.com/krupp-diamond-famous-jewelry.html on the 10th December 2011
If you feel your Jewelry or Jewelry collection is suitable for Jewel of the Month on Antique Jewelry Investor.com, Please Complete Enquiry Form
See Camilla, The Duchess of Cornwall's Art Deco Engagement Ring...


Return to the top of December Jewel of the Month 2011
Return to Jewel of the Month
Return to Antique Jewelry Investor Home Page