Invest in Moonstone Antique Jewelry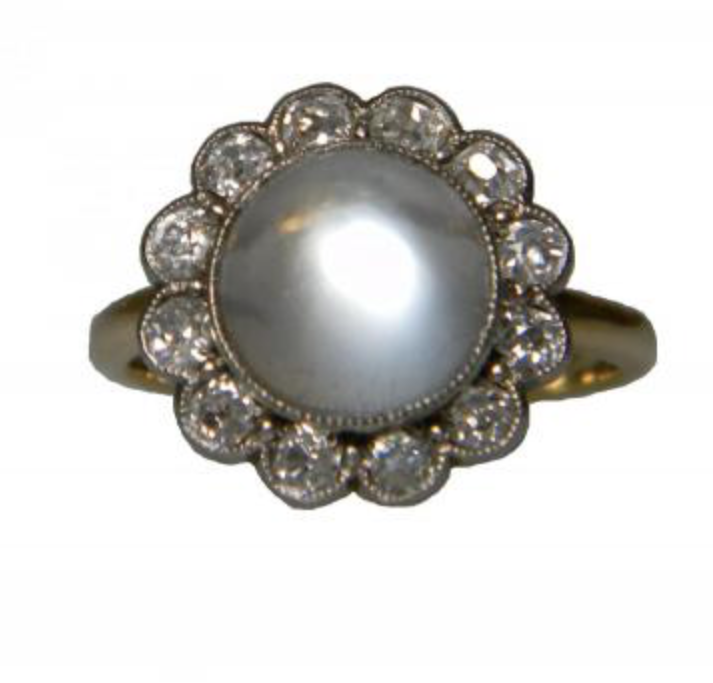 Antique Victorian Moonstone Ring
When you Invest in Moonstone Jewelry,  you've  found a great place to start a fabulous  Jewelry collection.  This genre of Antique Jewelry is relatively (I say this cautiously, as high quality moonstone is rare and quite valuable) more affordable. Your pleasure and buying confidence will grow with an appreciation of these incomparable, light and delicate opalescent gems with their cool internal glow.
Your appreciation  of Antique moonstone develops as you gain more  understanding of How to Invest Money in rare and beautiful Antique Gemstone jewelry. 
Amber gemstone jewelry, like Antique Moonstone Jewelry, are exotic gemstones, that were popular in the late Victorian period. No other type of jewelry on earth, can compare to exotic gemstone jewelry, that came into fashion in the 1880s in the late Victorian era (1885-1901).
Looking For A List of Gemstones? Click Here!
Semi-precious stones set into jewelry, have been used for hundreds and thousands of years, long before young Victoria was crowned Queen of England.
Moss agate and moonstone jewelry were favorites of Madame de Pompadour and royalty in the middle of the 18th century. In her famous collection of forty rings, several were set with moss agate and Moonstones, surrounded with diamonds. Other pieces were set with malachite and carbuncle (an unfaceted garnet).
 Moonstone jewelry has continued to be a popular gem of the 20th century and into the New Millenium.
Ms. Sybil Dunlop was notable for her Famous Collection of jewelry, with its subtle combinations of colorful stones, set in silver in the Art Deco Jewelry Style of the 1920s: one of the great collectors, partial to unusual and exotic gemstones, she enjoyed  investing in Moonstone jewelry. One of her most exquisite brooches circa. 1925, was set with opal, tourmaline, sapphire, citrine, amethyst and you guessed it - Moonstone! 
(Phillips, C., Jewelry, From Antiquity to the Present, Thames & Hudson, 1996.)
Natural Pearls, Opals and Moonstones were the only gems considered "acceptable" to combine with primary Victorian Antique Diamond Jewelry. That is one of the reasons why many collectors like to invest in Moonstone jewelry. See the Antique Ring at the top of this page. 
Moonstone was also a favorite gemstone for Promise Rings.
Although Moonstone was not considered "precious" in the Victorian era, fine Moonstone Jewelry nevertheless, was considered 'primary' jewelry, because of the artistic value of the composition as a whole.
Moonstone Jewelry is a great favorite, among many Antique Jewelry Investors, and if you happen to Invest in Moonstone jewelry, you will know exactly why.
Moonstone Gem Facts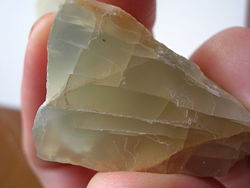 Moonstone was named after "moonshine" because of its white shimmery appearance like the moon. Moonstone belongs to the Feldspar Group.
Its optical properties include adularescence which is evident by the bluish-whitish opalescence which glides over the surface when the Moonstone is cut en cabochon and throws off a weak bluish orange fluorescence. Moonstone can be confused with chalcedony. The deeper the blue in the stone, the finer and more valuable the gem. There are no known treatments to enhance the quality of a moonstone. 
Moonstone & Young Victoria
Who was the most luminous star on the British Royal Family tree line? Many consider it was Queen Victoria - this Lady definitely wasn't loved for her snob appeal! Drawing from the literary arts, "Lest We Forget " forms the refrain of the poem "Recessional"  by Rudyard Kipling, which he as Poet Laureate composed on the occasion of Queen Victoria's Diamond Jubilee in 1897.
Victoria delighted just as much in the semi-precious stones as the precious. When everyone else was superstitious about wearing the newly discovered Opals in Australia, Queen Victoria adored them and wasn't afraid to let anybody know.
Whatever Victoria adored, her loyal legions turned into fashion. Moonstone Jewelry, was at their peak in the Victorian era, around the same time when demand for colorless gems, that wouldn't overtake the diamond, were in vogue. Moonstones were often surrounded by diamonds and pearls because of their understatedness.
If you come across heart-shaped cabochons, it will most likely be an evocative antique jewel from the 1890s.
One of the most charming Victorian moonstone jewelry pins that I have come across was a row of 5 graduating puffy heart moonstone cabochons of fine quality set into a 15k gold pin. 
Invest in Moonstone Antique Jewelry Tips
Jeweled Necklaces circa (1885) - worn below a pearl dog-collar. Colorless stones, like moonstones were polpular and included diamonds and pearls. These gems  replaced the bright colored stones of the former period.

Necklaces - moonstone and amethyst were also popular and also necklaces set black and white enamel. (1896)

Chains- usually short and attached with a bejeweled pendant. The chain was usually silver ( 1896)

Popularly carved into hearts in the 90s they may also be found bordered with diamonds.

Hatpins - ornamental hat or bonnet pins were set with moonstone with a twist of gold that could be set around with diamonds and finished with a small arrow-head.
When you invest in Moonstone-antique, you have an appreciating, portable asset, that roars quality and that can't be  compared to  contemporary Moonstone jewelry produced by jewelry manufacturers of today. 
If you invest in Moonstone antique, it's more likely the stones are natural Moonstone and not dyed blue quartz.
Nothing compares to geneuine Antique Moonstone Jewelry, evocative of the Moon, that  didn't cost the Earth.
Have You Seen the Jewel-of-the-Month Yet?
Return to the top of Invest in Moonstone Jewelry
Return to Antique Jewelry Investor Home Page