Nov 14, 2018
The Feel of Oscar Roty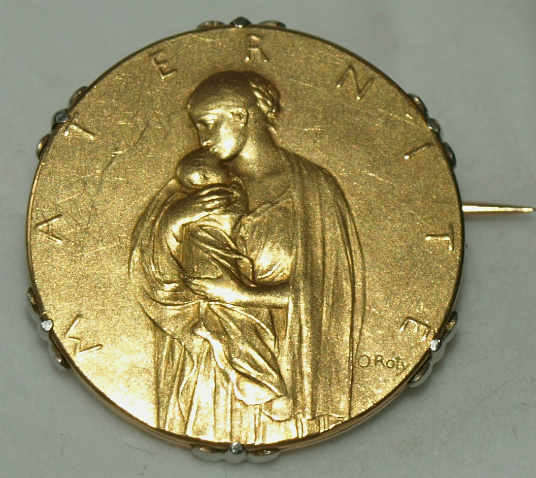 Jewelry by its nature, speaks to the senses, but when the sparkle goes beyond the sense of sight and draws from us deep emotion it catapults the jewelry into a work of art.
We catch a glimpse of the character and the temperament of the artist and can sense his tenderness and genius, and we behold a masterpiece!
Louis Oscar Roty was a master medalist. Born in Paris in 1846, he was a master of both painting and sculpture and is considered today the world reigning master of medalists.
His medals are to be found in nearly all major European museums, and there is a museum of his works, called the Museum of Oscar Roty, located in Jargeau, France; classified as works of art.
The mother & child rendition in the above photo was made by Oscar Roty, and capped with the French word for Motherhood - 'Maternite".
The reverse of the artwork features a wreath of roses, the historic, worldwide symbol of love.
Yvonne E